Interim Goddess of Love [The Complete Trilogy, Ebook edition]
College sophomore Hannah Maquiling doesn't know why everyone tells her their love problems. She's never even had a boyfriend, but that doesn't stop people from spilling their guts to her, and asking for advice. So maybe it shouldn't be a surprise when the cutest guy in school tells her that she's going to have to take on this responsibility--but for all humanity.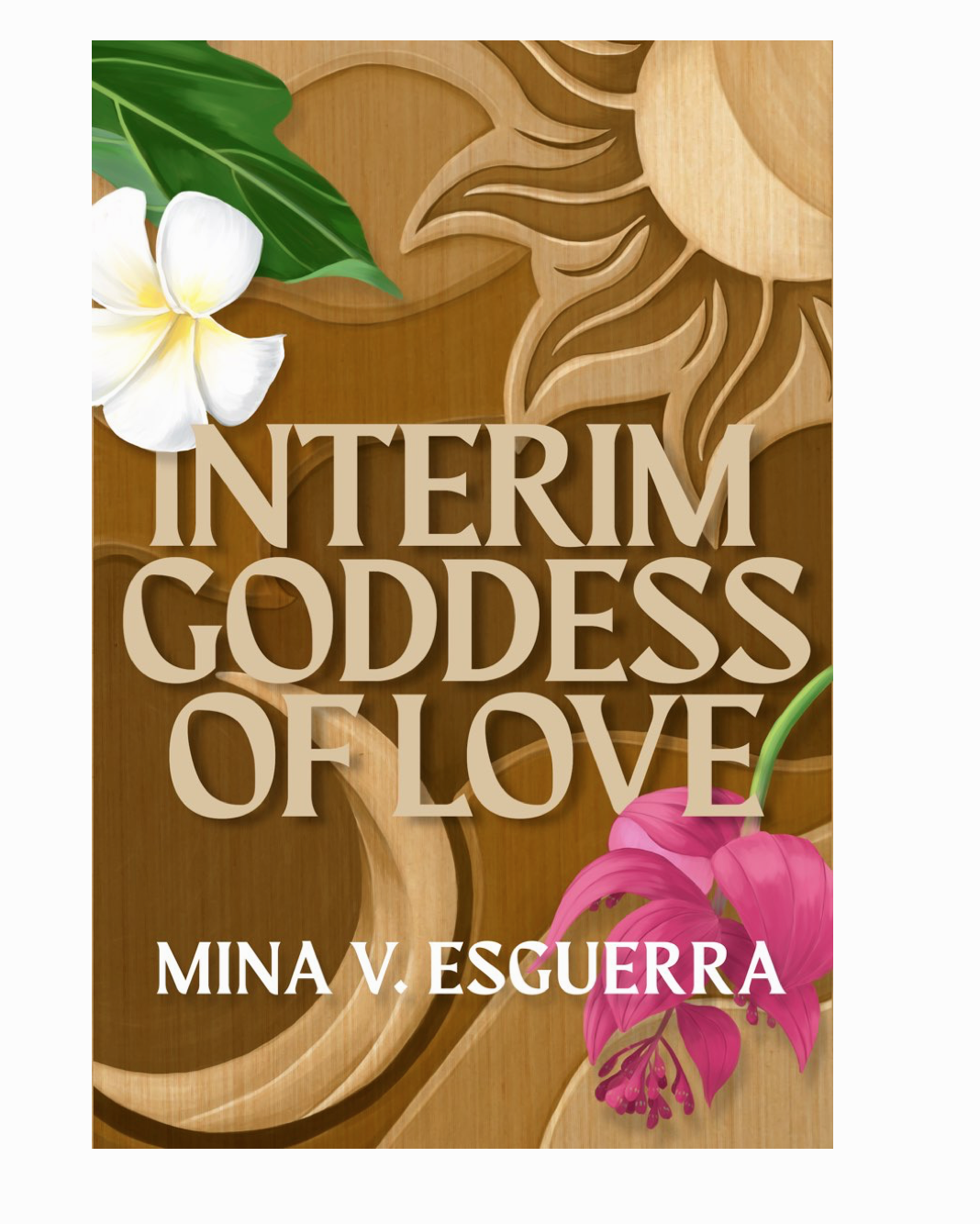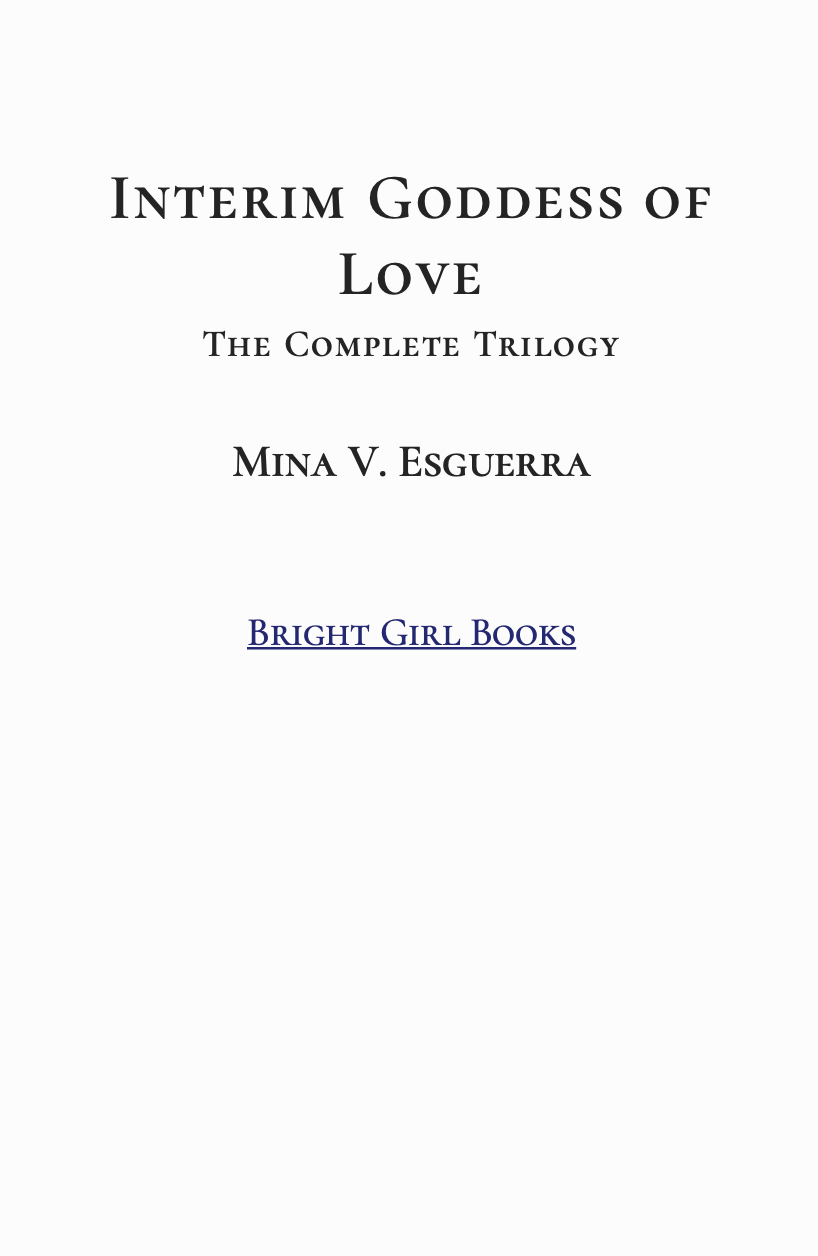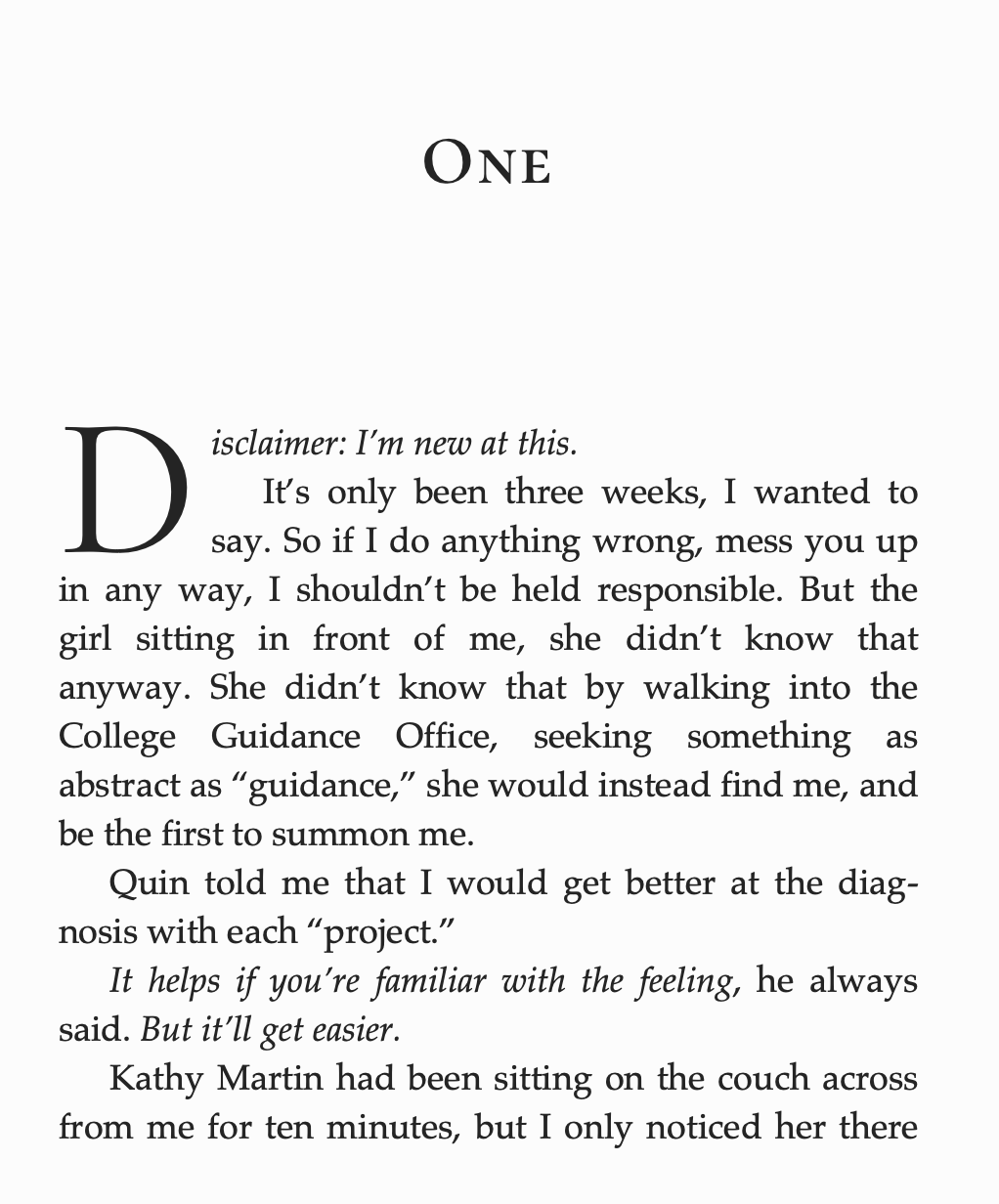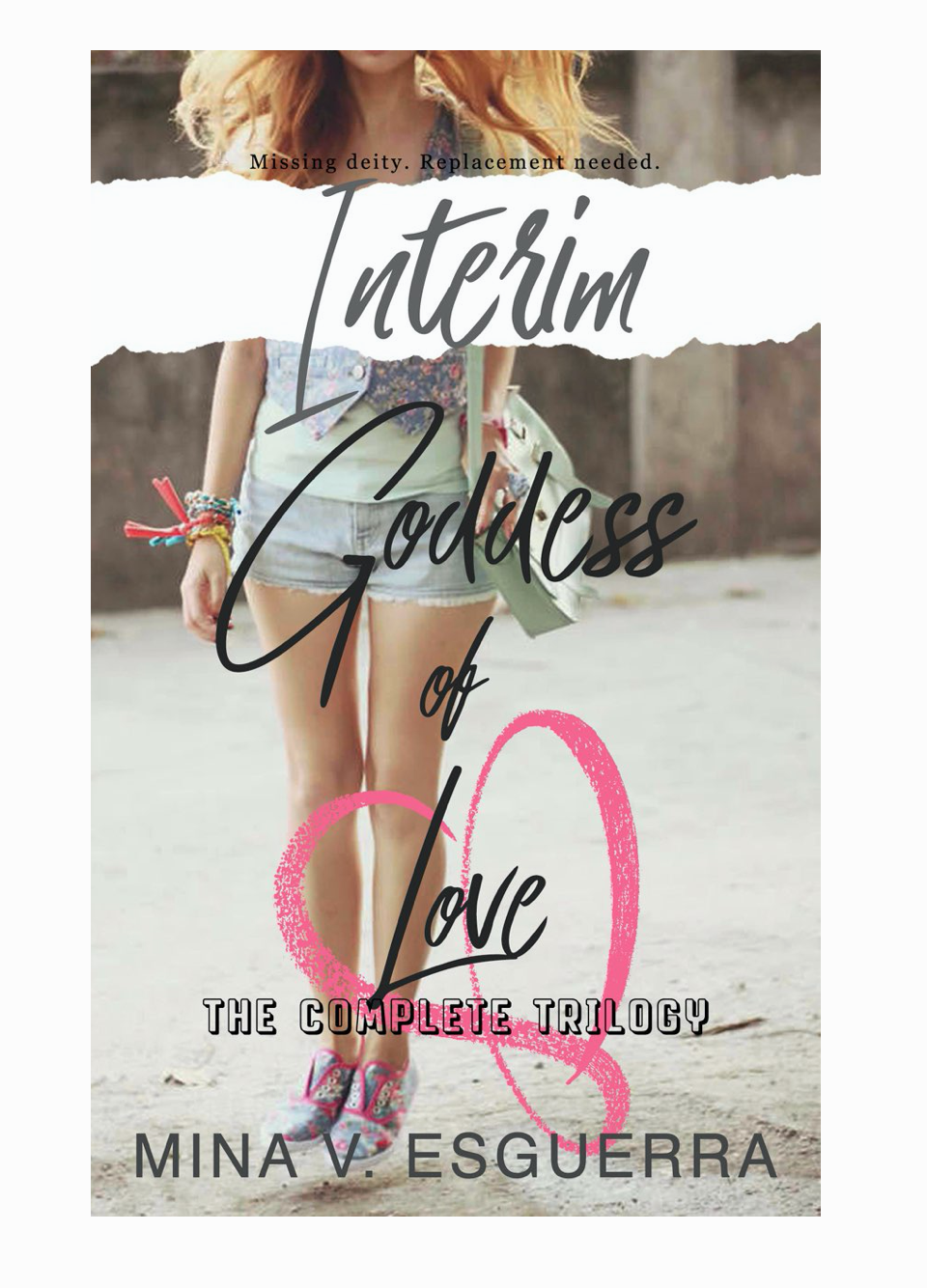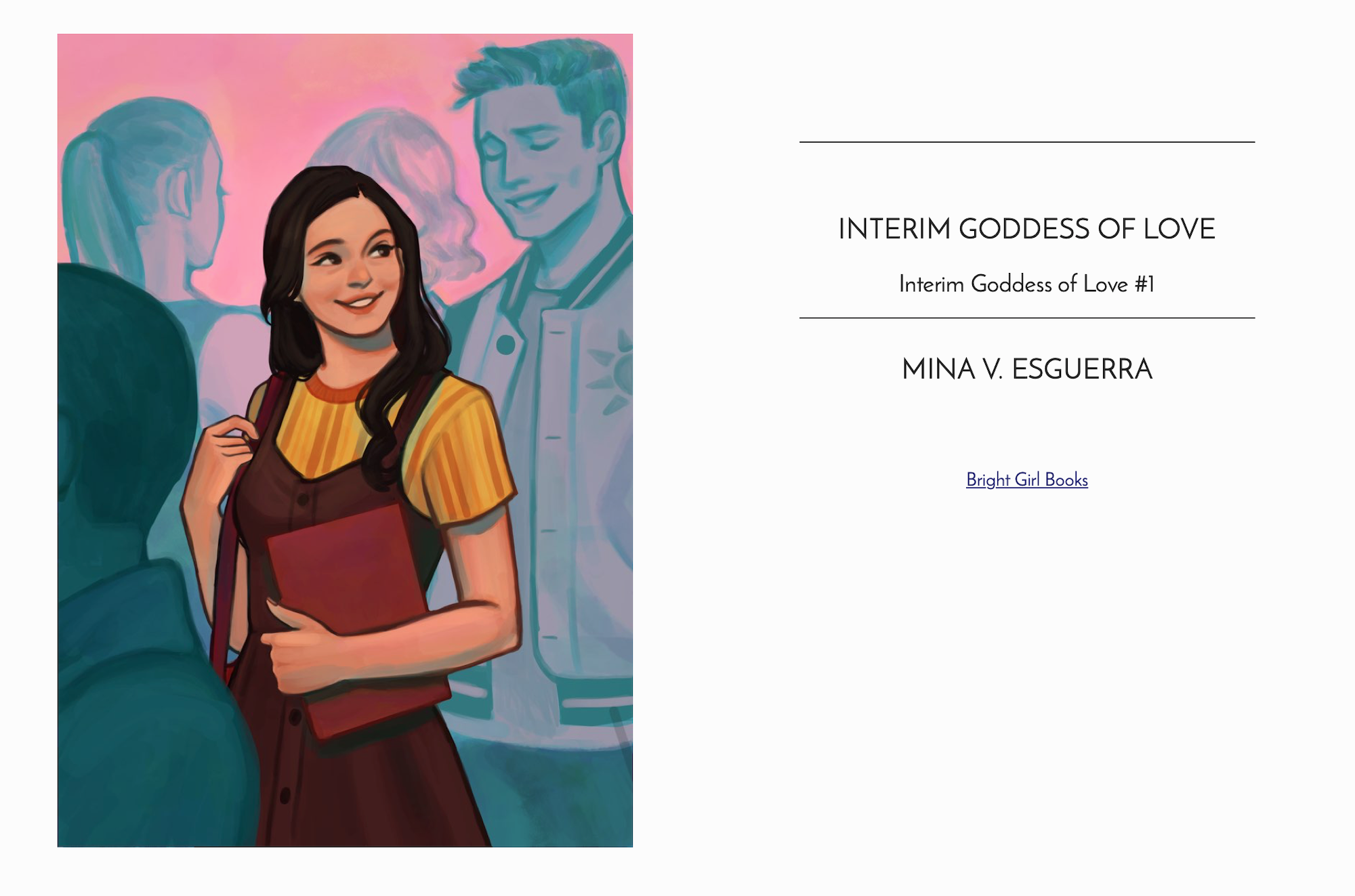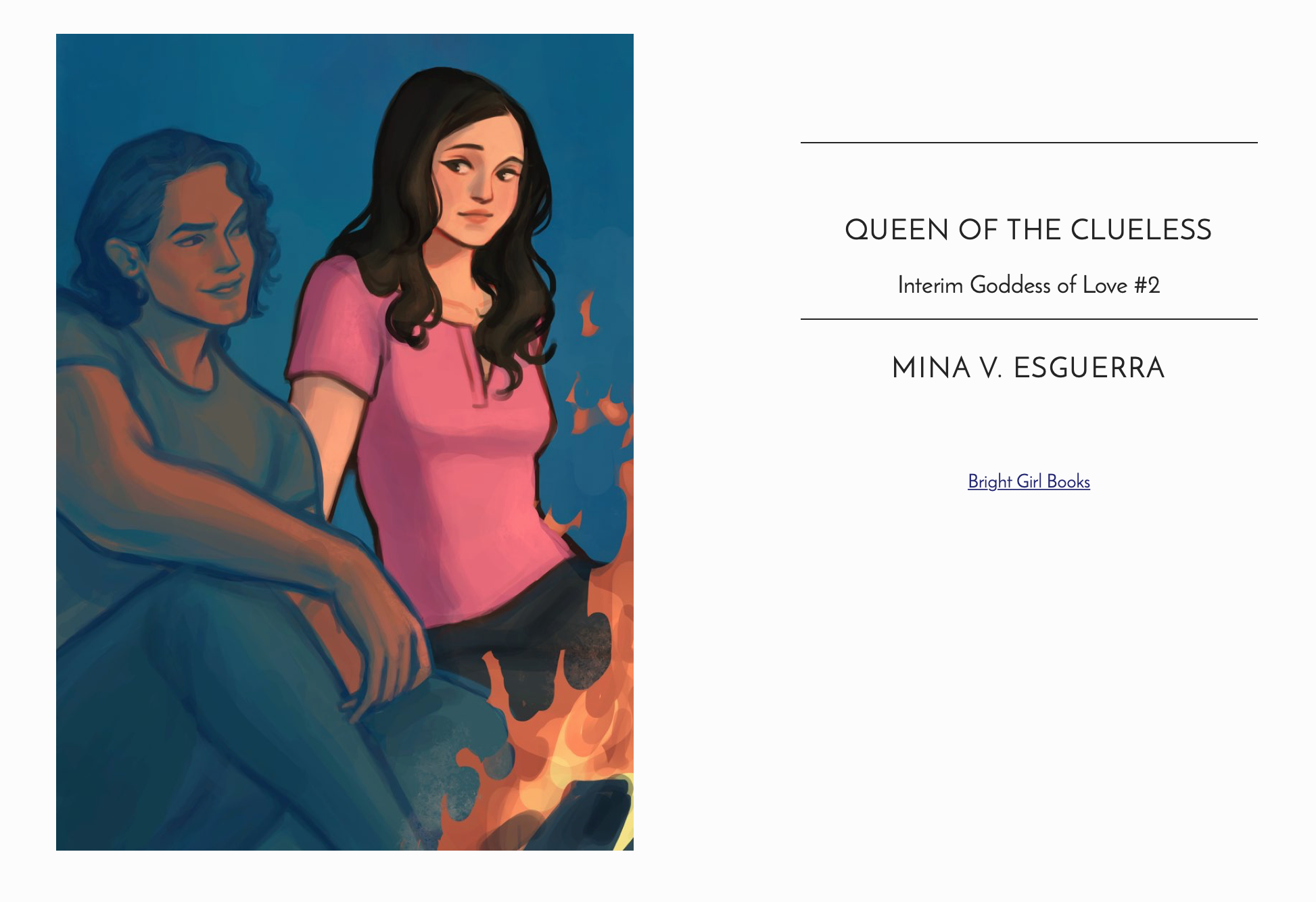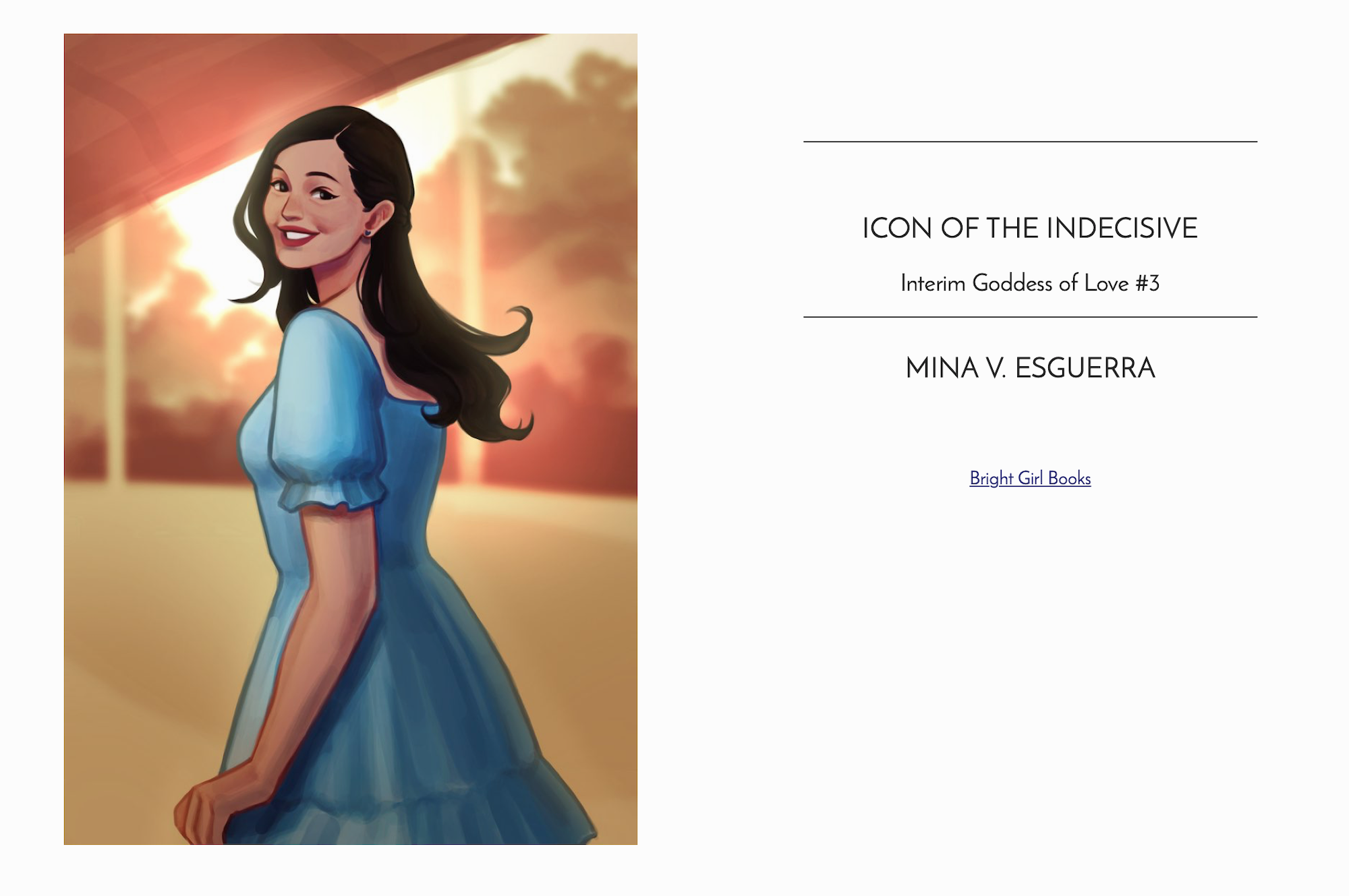 Interim Goddess of Love [The Complete Trilogy, Ebook edition]
Description
The Goddess of Love has gone AWOL. It's a problem, because her job is to keep in check this world's obsession with love (and lack of it). The God of the Sun, for now an impossibly handsome senior at an exclusive college just outside of Metro Manila, thinks Hannah has what it takes to (temporarily) do the job.
INTERIM GODDESS OF LOVE: While she's learning to do this goddess thing, she practices on the love troubles of shy Kathy, who's got a secret admirer on campus. Hannah's mission, should she choose to accept it, is to make sure that he's not a creepy stalker and they find their happily ever after -- or at least something that'll last until next semester. (As if she could refuse! The Sun God asked so nicely. And he's so, well, hot.)
QUEEN OF THE CLUELESS: If you've been feeling neglected by the Goddess of Love lately, don't worry -- Hannah Maquiling, college sophomore, is in training to take over. The Original Goddess is missing, but Hannah is Interim Goddess now, and she should figure out how to solve humanity's love problems soon. Quin (God of the Sun) is still her mentor, still really hot, but apparently isn't as honest about his other earthly relationships as she thought. It's frustrating, and enough to make her check out possibilities with Diego (God of the Sea) and Robbie (Cute Human).
In the meantime, she's decided to spend some of her precious training time helping to break up a relationship, instead of putting one together. Why? Because the girl in question happens to be her best friend Sol, whose boyfriend is stealing not just from her, but from other people on campus. Sol didn't exactly summon the Goddess, but this is what power over Love is for, right? Surely it's not just about matchmaking, but ending doomed relationships too. (Even when it's not what people want.)
ICON OF THE INDECISIVE: College student Hannah Maquiling, also temporarily working as the Goddess of Love, has had enough of everyone asking for her help when it comes to relationships. It's her turn to find romance! She deserves it, after serving as matchmaker and confidant to everyone else in Ford River College for the past year. She's had a crush on handsome senior (and God of the Sun) Quin forever, but he's destined to fall in love with an extraordinary mortal woman, so she's figured her chances with him have pretty much dropped to zero.
It's not like she doesn't have any options for a classic college romance though. There's Diego, God of the Sea and Quin's best friend/enemy. And regular guy Robbie is stepping up, making sure she knows how he feels about her. How hard can it be for a goddess to find someone to love, and be loved in return?
About the Seller
Mina V. Esguerra writes and publishes romance novels. Her young adult/fantasy trilogy Interim Goddess of Love is a college love story featuring gods from Philippine mythology. Her contemporary romance novellas won the Filipino Readers' Choice awards for Chick Lit in 2012 (Fairy Tale Fail) and 2013 (That Kind of Guy). In 2013, she founded #RomanceClass, a community of Filipino authors of romance in English, and it has since helped over 100 authors write and publish romance books. She is also a media adaptation agent, working with LA-based Bold MP to develop romance media by Filipino creatives for an international audience. Visit minavesguerra.com for more information about her books and projects.
What you'll get
Zipped file containing 5 epubs (Kindle compatible): the 10th anniversary edition compiled trilogy with cover by Miles Tan, the compiled trilogy with cover by Tania Arpa and Rhea Bue, and individual epubs of each volume with covers by Shai San Jose.